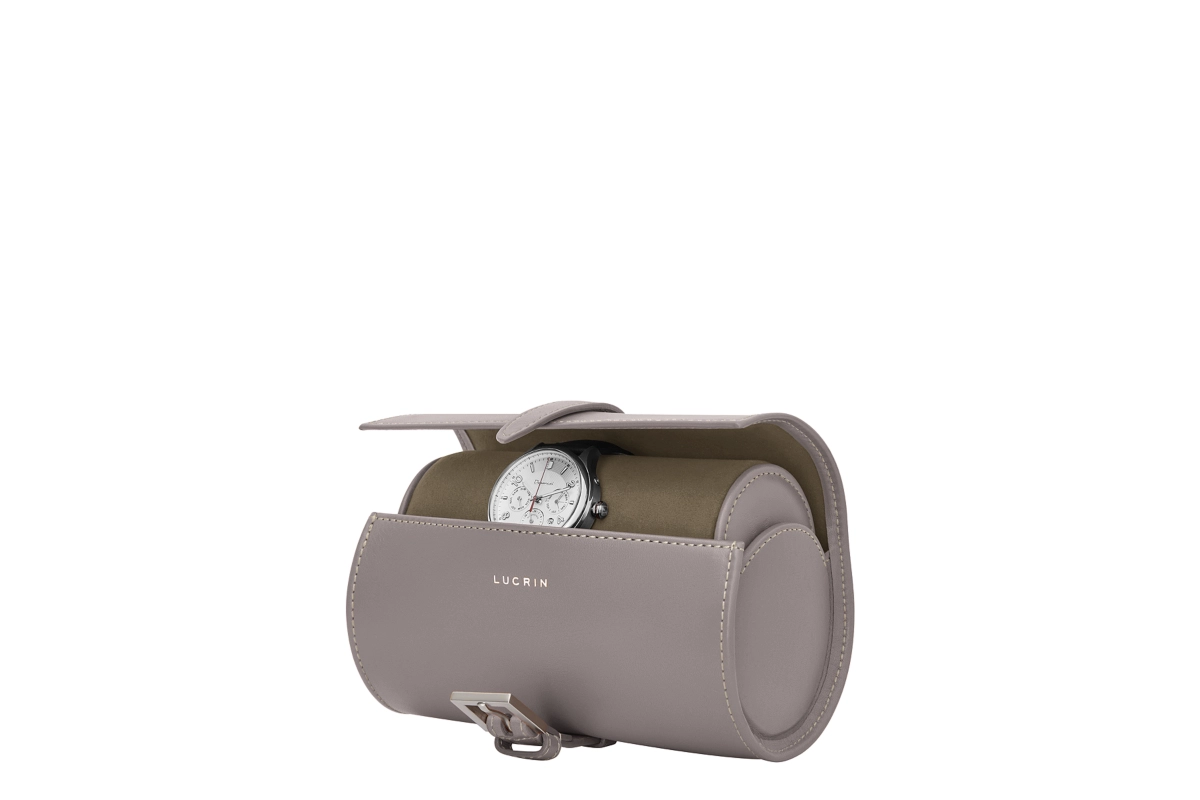 Product Details
All luxury watch lovers like switching between their precious watches to match their outfit or merely on a whim. This gorgeous leather watch roll has been designed to let you have your coveted time devices within hand-reach during your travels. Safely store up to 3 watches by strapping them around the round cushion found inside. For additional protection, the case's interior has been expertly lined in microfibre; the whole is securely held together by a silvery buckle.
Specifications
Length of Watch Case :
15 cm
Diameter of Watch Case :
8 cm
Circumference of Watch case :
26.5 cm
Length of cushion :
14 cm
Diameter of cushion :
6 cm
Circumference of cushion :
14 cm
Packaging
At LUCRIN Geneva, we protect our handcrafted leather products with cotton bags that mirror their quality. An eco-friendly and reusable alternative that is not only protective but also highly versatile.