LUCRIN Geneva presents a sublime collection of leather interior accessories that will suit all types of spaces from over-the-top grandeur to sleek modernism. Our range of handcrafted leather goods is customisable in pastel hues to vibrant maroons to add elegance and depth to any interior. Keep your interior aesthetic pristine while adding a chic touch of leather with the perfect personalised decor piece for you.
---
Tidy Trays
Discover our tidy trays, perfect for storing odds and ends that do not have a designated place already. Designed with LUCRIN's traditional aesthetic, the leather tidy trays will let organise and style your rooms with flair.
Waste Baskets
Handcrafted by expert artisans, these functional and elegant wastebaskets are roomy and ideal for any chic interior. From powder rooms to living rooms and office, enjoy this elegant option that also doubles as interior decoration.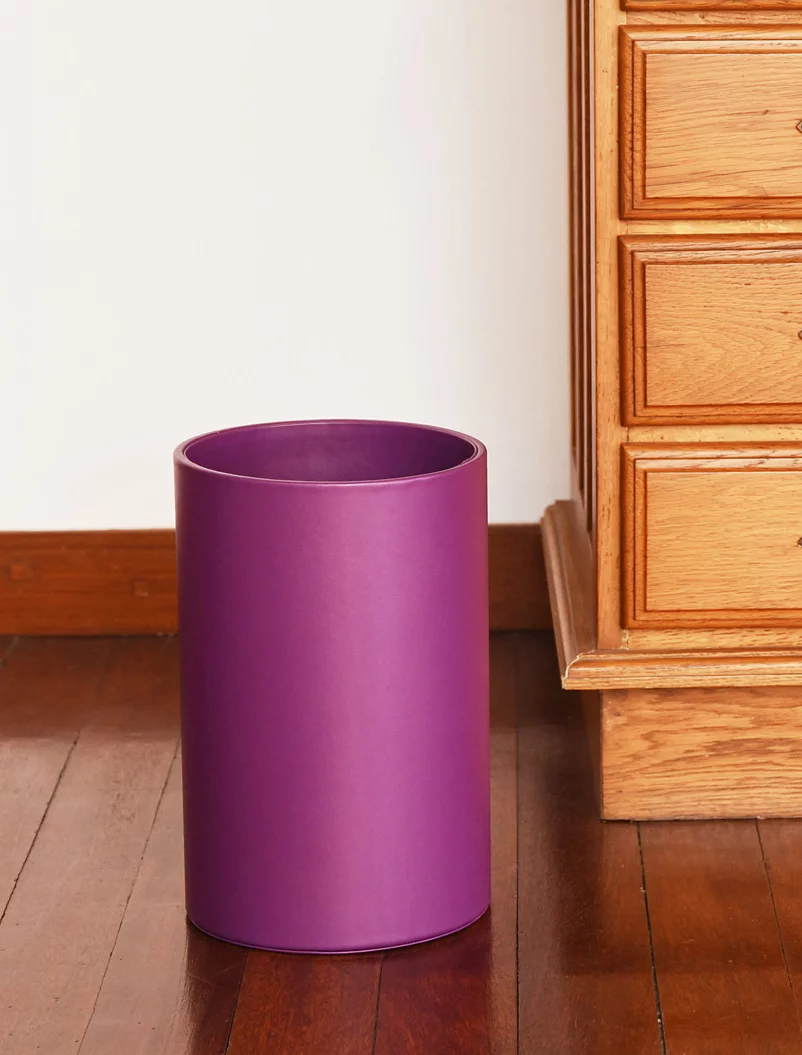 Coasters
You have perfected what goes in your drink and now here's what should go under it. Explore our chic and sleek leather coasters customisable in bold or pastel hues and with sophisticated engravings to add elegance to your cocktails and dinner gatherings.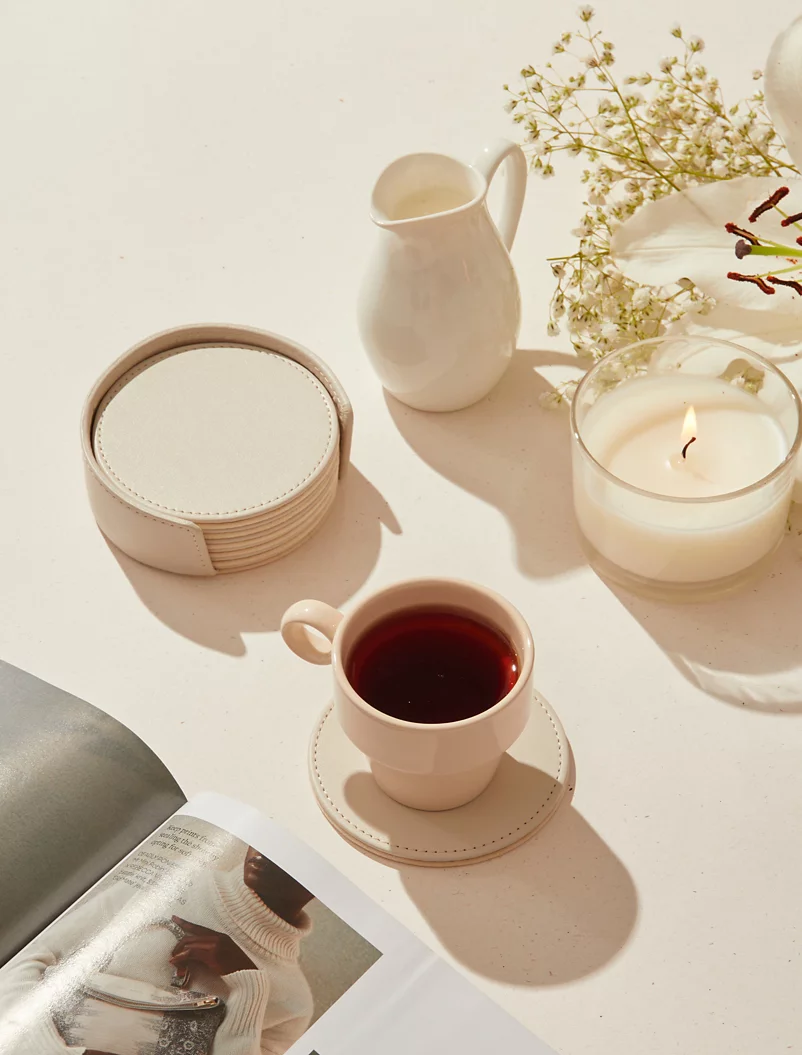 Magazines Holders & Bookends
For virtuoso of leather goods, Lucrin has curated has a magnificent line of storage baskets and magazine racks. We have revitalized the classic silhouettes of baskets with leather upholstery and trendy colours to create contemporary and chic storage options.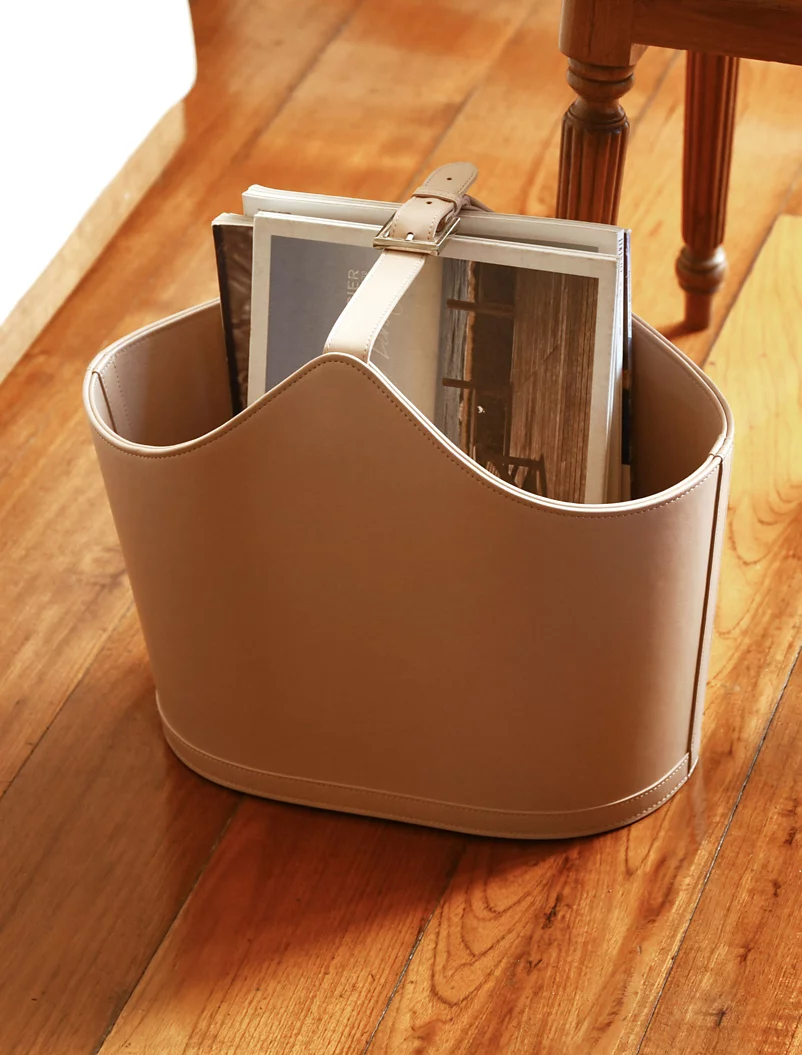 Tissue Box Holders
Our ancient craftsmanship combined with contemporary innovation will add timeless beauty to your interior for years to come. Banish your boring cardboard tissue boxes from your rooms with our elegant leather tissue box covers. These quintessentially chic and timeless accessories were designed with both functionality and style in mind.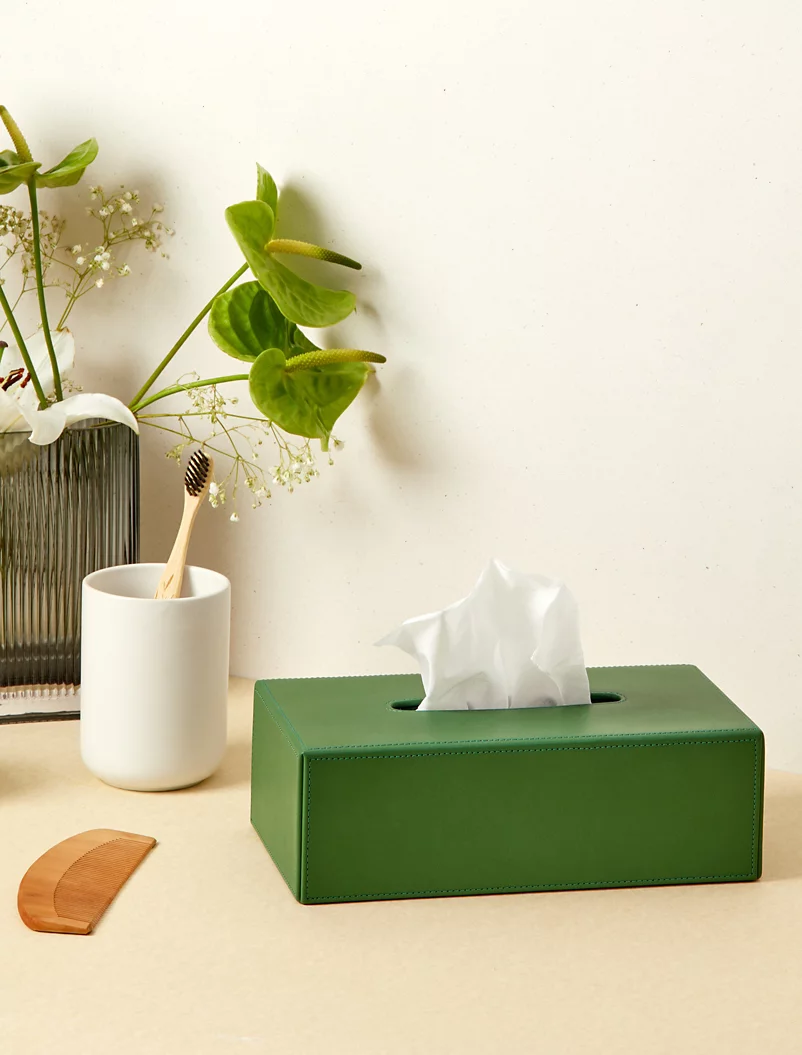 Storage Boxes
LUCRIN Geneva's proposes a collection of unquestionable elegant storage boxes, crafted in artisanal fastidious. Safely keep all your prized possessions in these stunning storage space that will elegantly sit atop desks and consoles. An indulgent palette is available to customise your storage box.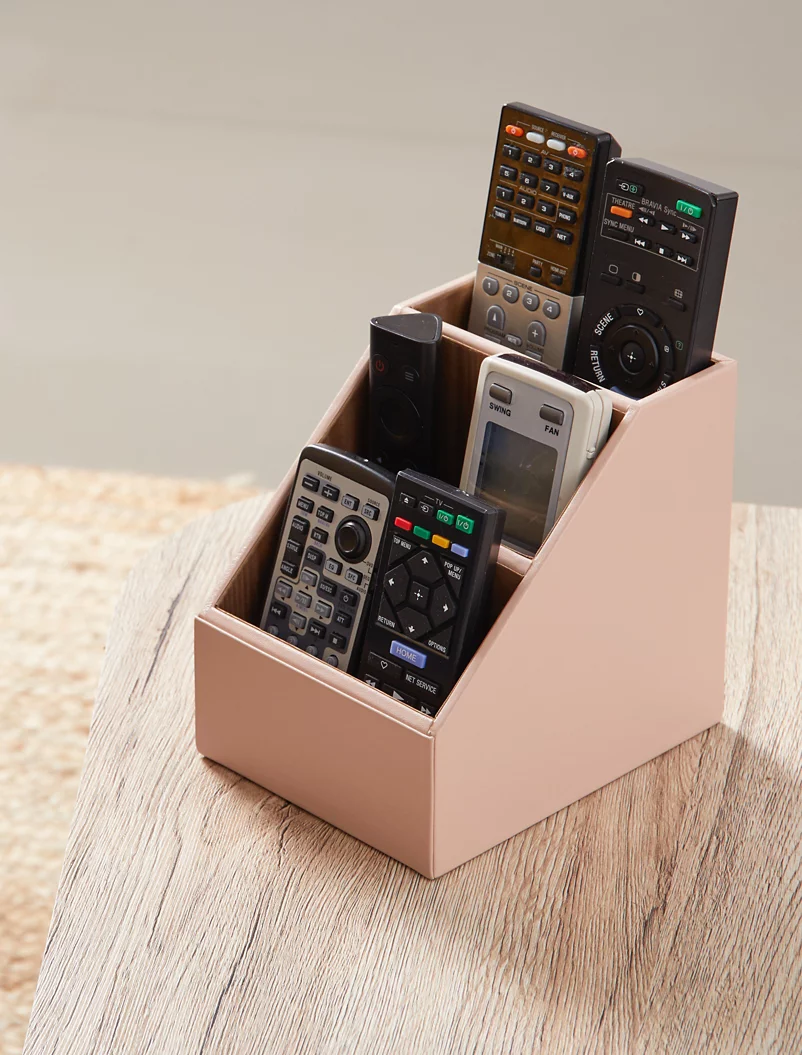 Serving Trays
Funnel your passion for hosting and organising with LUCRIN's leather trays that combine thoughtful design and top-notch craftsmanship. Their contemporary sleek shape will add elegance to any event and space. Top our leather trays with everything from your favoured tipples to your essential office items.
Photo Albums
Do you have a virtual sea of digital photos sitting in oblivion? Lucrin has the perfect solution for you! Our leather photo albums have been meticulously handcrafted for those who prefer tradition over technology. Fill them with your most cherished memorabilia for hours long of nostalgic entertainment during years to come.
Tablewares
Lucrin has curated leather accessories that will develop character with time and remain hardy through exposure to heat and years of wear. Ground your place settings while adding extra layers and dimensions to your table with our leather accessories for a more holistic aesthetic experience during your dinners.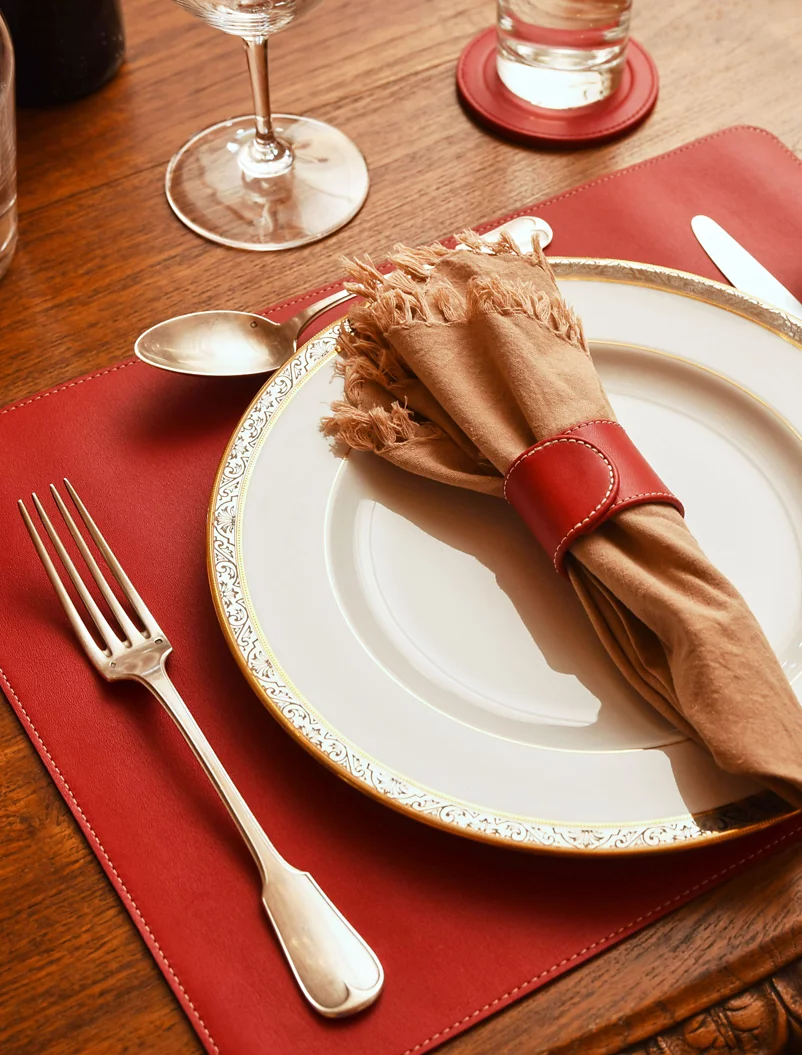 Wardrobe
We refuse to neglect another important area - the wardrobe. We have designed accessories to induce organisation in your wardrobe and daily dressing with tie holders, shoe horns, and hangers among others. All our accessories are travel friendly!
Fun Games
The best moments in life are usually spent at home with our loved ones. Lucrin has created a range of leather games to help you make memorable nights playing with family and friends. Browse our most popular games - the backgammon, card games and dominoes - to equip yourself for your future game nights.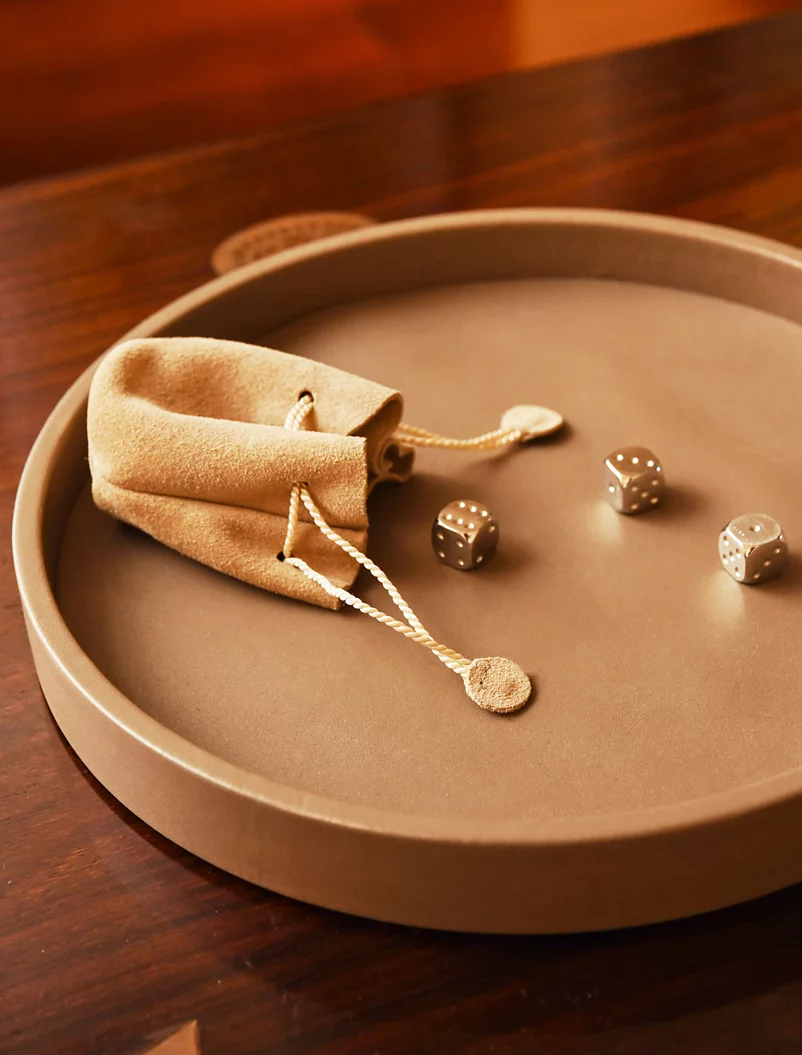 Photo Frames
LUCRIN's classic frames juxtapose the luxury of leather and the simplicity of the design so as not to overwhelm its picture. These charming frames elegantly display milestone moments such as engagements and birthday celebrations. Monogram your family name, dates or initials for a truly special leather accessory!